Cyprus Youth Clubs Organisation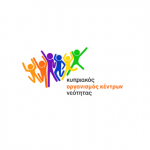 The Cyprus Youth Clubs Organisation (Κυπριακός Οργανισμός Κέντρων Νεότητας — KOKEN) is one of the the oldest and largest voluntary youth organisation in Cyprus. KOKEN is a non-profit, nonpartisan, non-governmental organisation (NGO) which consists the central coordinating body of the Youth Clubs in urban and rural areas of the Republic of Cyprus. Youth in KOKEN is regarded to be the young people at the age of 13 to 35.
An NGO which is dedicated on improving the quality of young people's life in urban and rural areas of Cyprus. It actively contributes on raising young people's awareness in various topics. In cooperation with the members of the governmental and non-governmental organisations, the business world as well as with the civil society, KOKEN plans on developing and upgrading the adjustment of the measures of young people's empowerment. KOKEN offers qualitatively upgrade and modernization in the constitution of Youth Clubs so that they carry on their multidisciplinary work for the spiritual development and healthy growth of the young people of Cyprus. Among others, our aim is to support and encourage the work of the volunteers to ensure the smooth operation and viability of the Youth Clubs.
Today, KOKEN supervises and guides 75 Youth Clubs, bringing the total number to 75 Youth Clubs with about 3000 members.