Open University of Cyprus: 2nd Gypsum Ecosystems Research Conference, Nicosia, Cyprus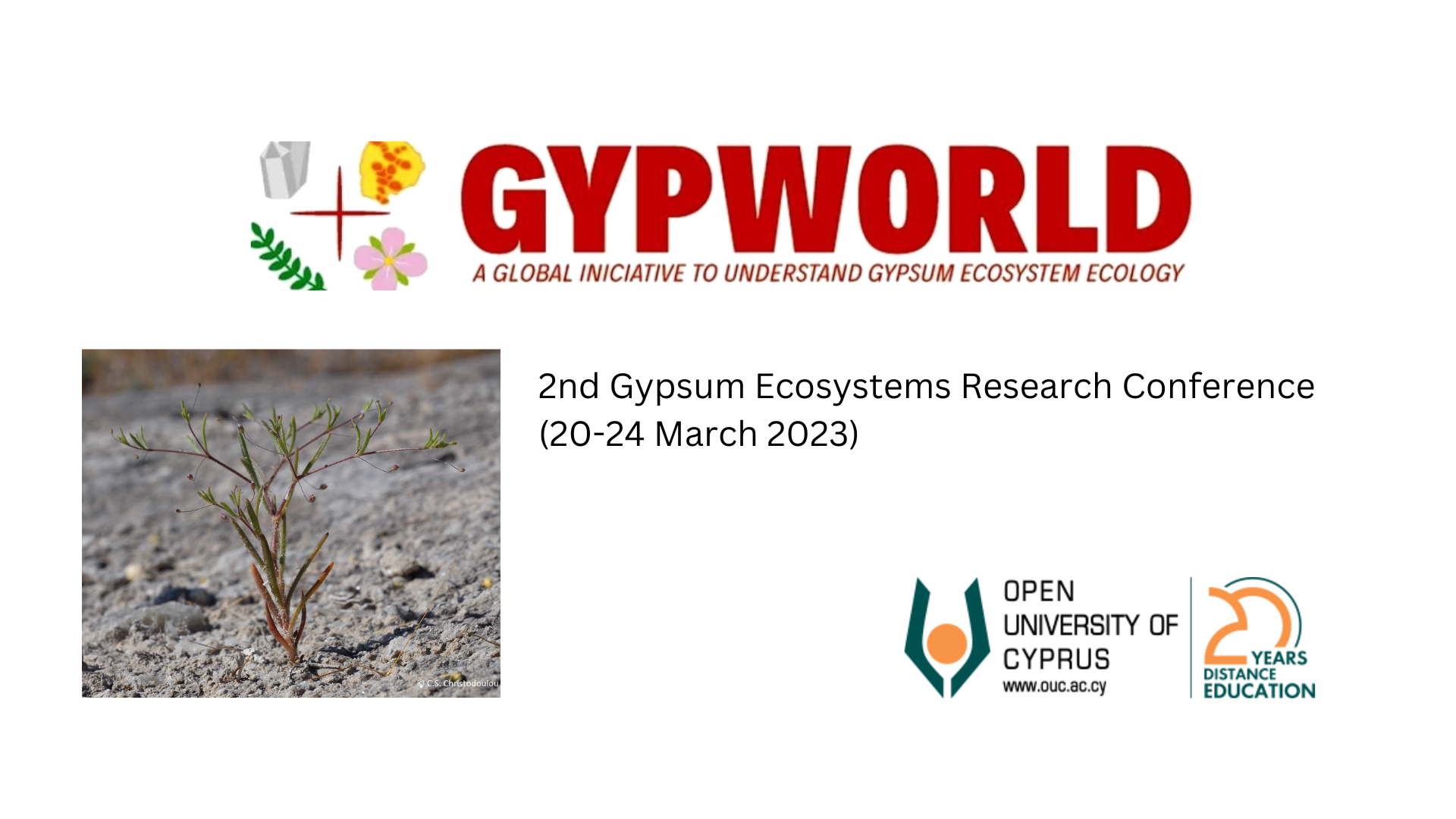 he 2nd Gypsum Ecosystems Research Conference will be held on March 20-24, 2023 in Nicosia (Lefkosia) Cyprus, and will be jointly organised by the Open University of Cyprus and the Department of Forests.
The Conference is organised in the context of the GYPWorld – A global initiative to understand gypsum ecosystem ecology project, which is funded by the Horizon 2020 – Marie Curie Research & Innovation Staff Exchange Programme.
This conference originates from the activity of the GYPNET network, a network of scientists working on gypsum ecosystems and is part of the activities of the H2020 GYPWORLD project, aiming at promoting international research on gypsum ecosystems. As such, it aims to initiate a series of International Conferences focused on any research done on gypsum ecosystems. It will offer an International forum to interested scientists from around the world to present and discuss research results in all aspects related to GYPSUM ecology. The conference brings together academics, researchers and professionals and offers keynote speaker sessions, oral talks and poster presentations providing an ideal forum for scientific interactions and interchange of ideas.
The official language of the conference will be English.
More Info: https://bit.ly/40QOB9v