7th International Conference on Internet Science (INSCI 2023), Limassol, Cyprus
September 13

-

September 15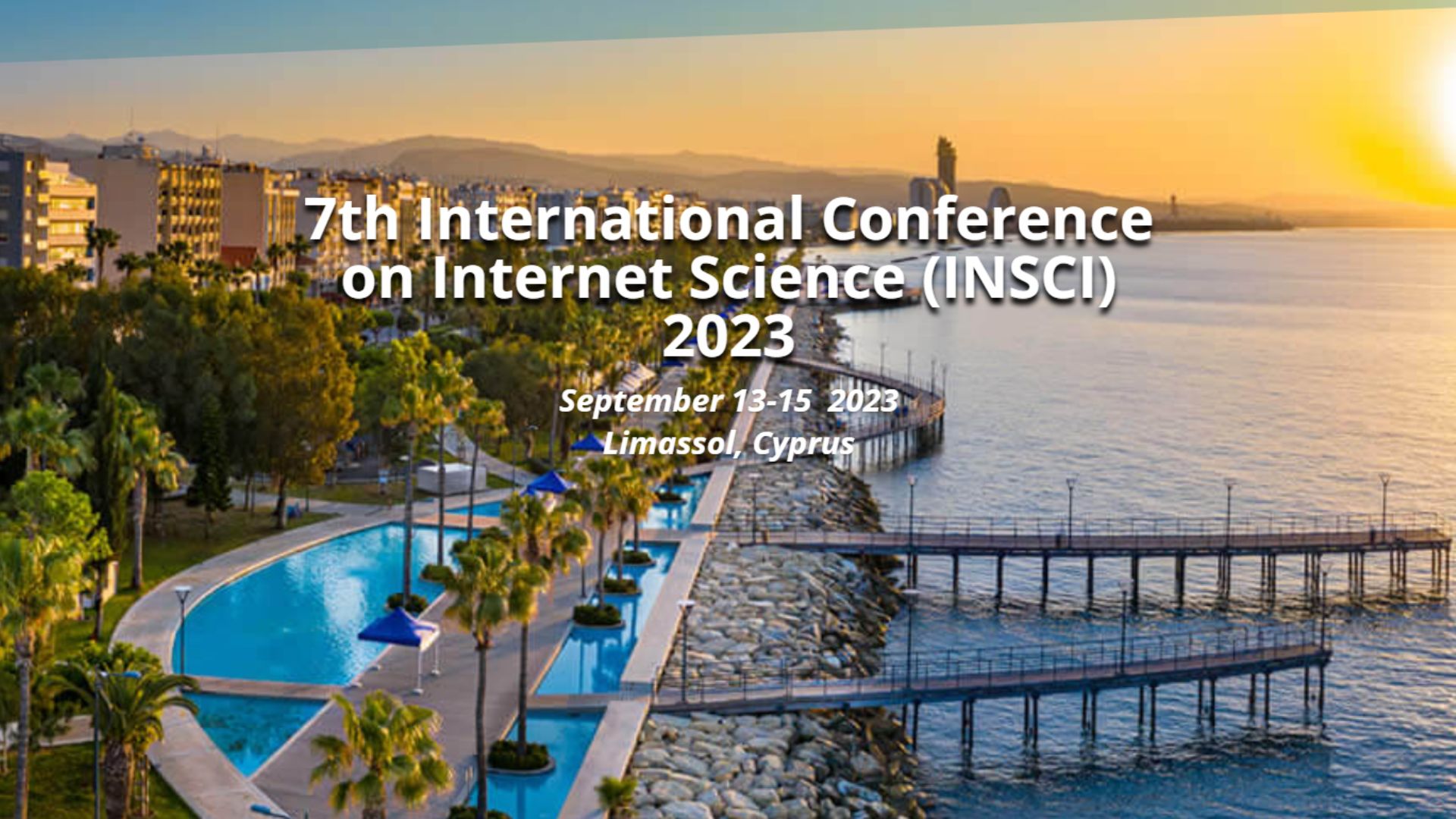 INSCI is a multidisciplinary conference that brings together scholars and practitioners at the intersection of technological, social and economic sciences seeking to learn how the Internet can be used to make our world a better place. Its insights are expected to create a better understanding of this complex socio-technical system we call "Internet", for instance to inform political decisions on the technological priorities for public funding and to drive a more sustainable and equitable development of the innovation and social ecosystems it supports.
INSCI welcomes fundamental and applied multidisciplinary research, including policy-oriented studies and works offering technological solutions, that investigate the role of Internet for sustainable development, social and economic resilience, collective intelligence, reliable information processing and protection, and, more generally, for a holistic understanding of societal transformations, governance shifts and innovation quests.
INSCI welcomes works done in interdisciplinary teams that may include computer scientists, sociologists, policy makers, economists, designers and artists, or complex system scholars, among others, preferably uniting expertise from social, economic and technical sciences. This kind of work is expected to close the gap between societal / economic impact and requirements and technological developments, seen as both drivers and consequences of each other.
More information: https://bit.ly/3VV0g3N